Cullingworth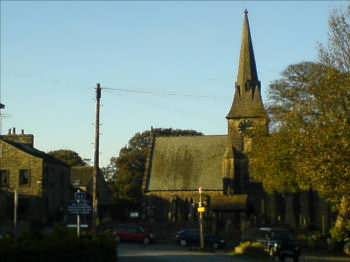 More views of Cullingworth
Cullingworth is a village situated between Bingley and Haworth in West Yorkshire's Bronte Country .
Passing by is the Great Northern Railway Trail - a recently developed cycle path which follows a section of the route of a disused railway line.
Popular annual events which are held in the area include the Bronte Vintage Gathering (which is usually held in May).
Other Cullingworth Websites:
For more information about Cullingworth and Cullingworth related organisations, please visit the following externally maintained website(s):
[N.B. Please mention the Eagle Intermedia Bronte Country website when making your enquiries.]
---
Bronte Country is designed, maintained and promoted by Eagle Intermedia Publishing Ltd.