South Square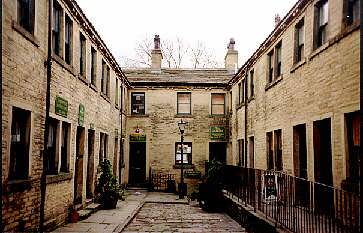 South Square is a popular arts and crafts centre based in converted weavers' cottages in the village of Thornton on the outskirts of Bradford in the heart of West Yorkshire's Bronte Country.
More information about South Square
For more information about South Square (including artists who are based in or who are exhibiting in South Square), please also visit the following externally maintained website(s):
[N.B. Please mention the Eagle Intermedia Bronte Country website when making your enquiries.]
IMPORTANT: The above links may refer to external websites whose content, products and/or services are not necessarily recommended or endorsed by Eagle Intermedia.
---
Bronte Country is designed, maintained and promoted by Eagle Intermedia Publishing Ltd.