Are Jay Bargie
Tel: UK 07539 729007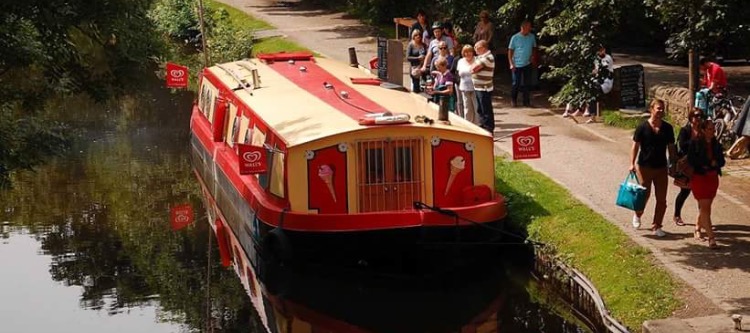 Are Jay Bargie is an ice cream boat and floating diner which is moored on the Leeds Liverpool canal in the heart of Saltaire Village.
Opening Times and Bookings
We are usually open from 10.30am till late. We offer a take away menu if you're on the go, but if you have more time on your hands we offer a dine in menu. We also offer private functions and birthday parties - please ask for availability.
Please telephone us on UK 07539 729007 for further information or to place a booking.


You can also follow us on Facebook.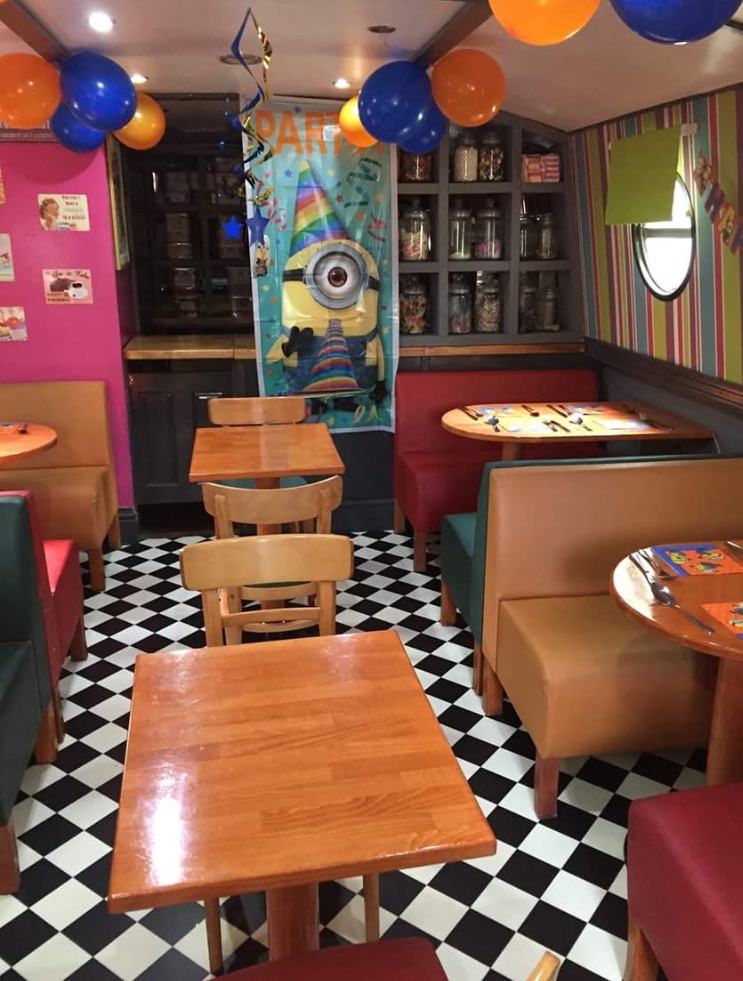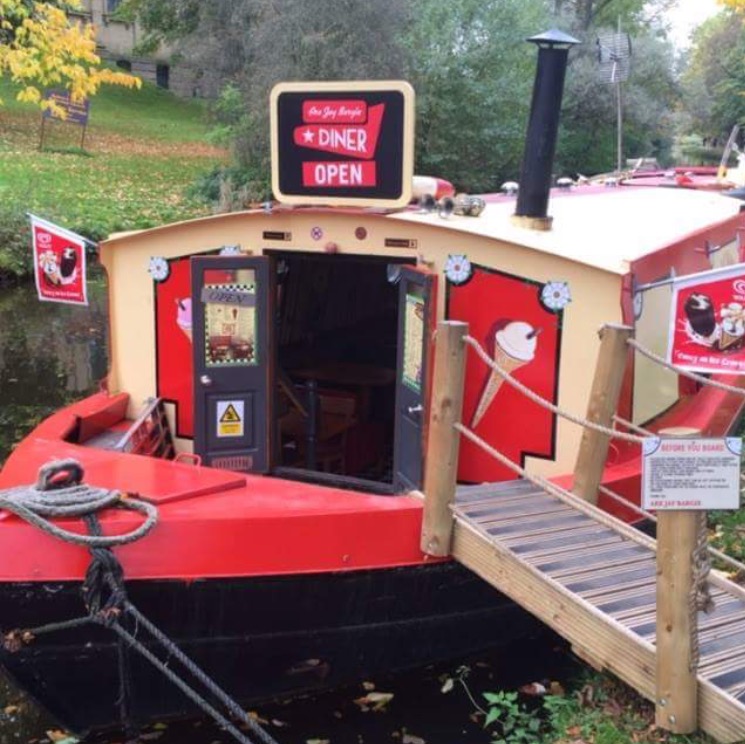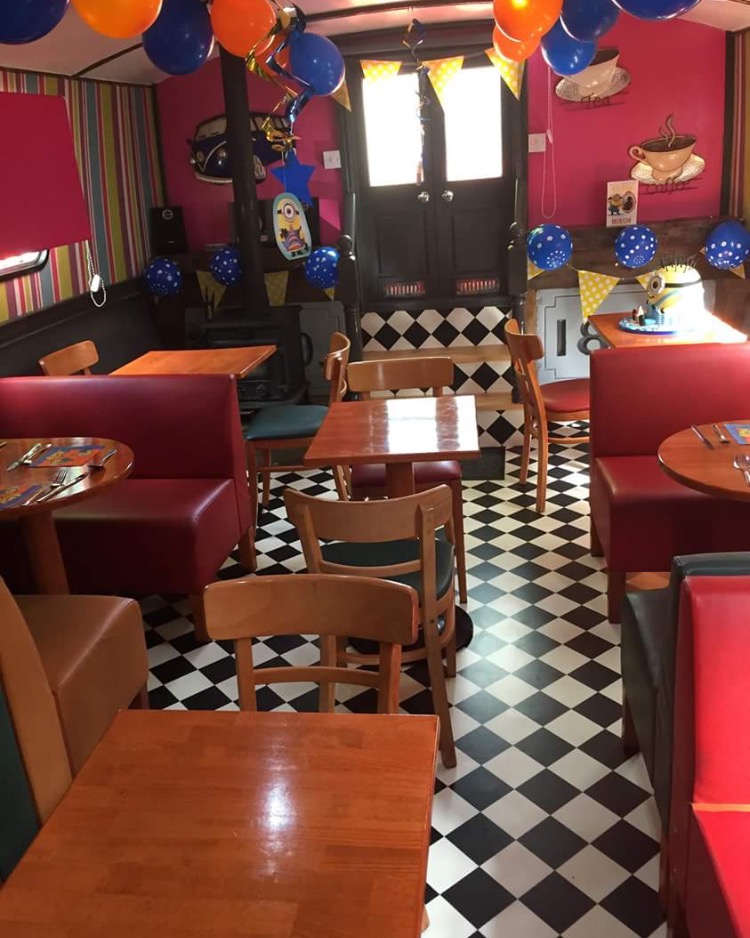 About Are Jay Bargie
Are Jay Bargie was built in Liverpool in August 2008 as a traditional wide beam boat of steel construction - 60ft long and 12ft wide and weighing a whopping 30 tonnes. She was originally purchased as a empty shell and fit out by us to live in in 2009. We launched Are Jay Bargie firstly as an ice cream boat but now the living accommodation has been replaced with the new Are Jay Bargie diner for every one to enjoy.
© Copyright 2016. This page designed and promoted by Eagle Intermedia Publishing Ltd.