The Bronte Parsonage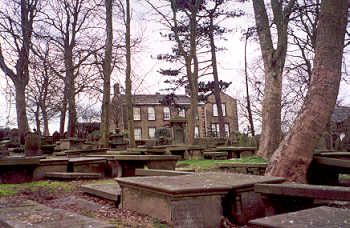 The Bronte Parsonage (where the Bronte Sisters grew up and wrote most of their famous novels while their father was incumbent at Haworth's adjacent church), is now a museum owned and maintained by the Bronte Society.
The Brontes moved here in April 1820 from the Bronte birthplace in nearby Thornton village following Patrick Bronte's appointment to the "perpetual curacy" of Haworth and it was here that the children were brought up and lived for most of their adult lives.
Patrick outlived all of his children, and following the Bronte family's tenure the parsonage was next occupied by the Reverend John Wade, who added extensions to the building in 1872. The property was then bought by Sir James Roberts who subsequently gifted it to the Bronte Society who officially opened it to the public as a museum in 1928.
Lovingly preserved, the Bronte Parsonage is today one of the principal attractions for Bronte enthusiasts visiting Haworth and other places associated with the Brontes in Bronte Country.
---
Haworth (in Bronte Country) - Home Page
Bronte Country is designed and maintained by Eagle Intermedia Publishing Ltd.