Howarth*, West Yorkshire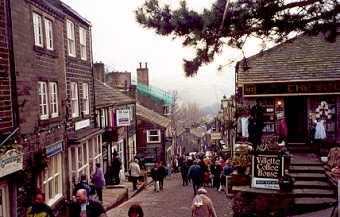 Welcome to Howarth* in the heart of West Yorkshire's Bronte Country.
Please click here to visit the Haworth Village web site for more information about Haworth and the Brontes.
[* = Please note that the correct spelling for the name of this village is Haworth - though you may have found this page by searching on a mis-spelled keyword.]
Bronte Country is designed, maintained and promoted by Eagle Intermedia Publishing Ltd.