Heptonstall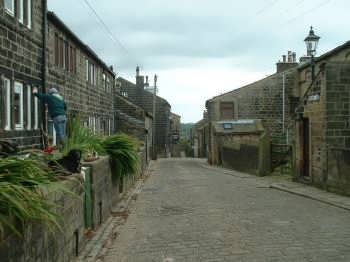 Often described as "Haworth without the tourists", Heptonstall is a Pennine village overlooking Hebden Bridge in the heart of West Yorkshire's Bronte Country .
This hilltop village is most famous as being the resting place of the American poet Sylvia Plath, who married Ted Hughes and who is buried in the churchyard.
More information about Heptonstall and the surrounding area:
Other (externally maintained) websites containing information about Hebden Bridge include the following:
Eagle Intermedia Bronte Country
web site when making your enquiry.]
---
Bronte Country is designed, maintained and promoted by Eagle Intermedia Publishing Ltd.