Oakworth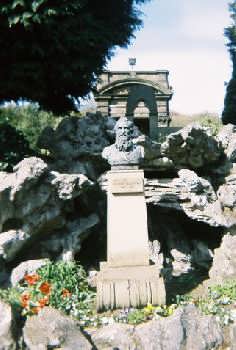 Oakworth is a Pennine village overlooking the Worth Valley lying between Haworth and the larger town of Keighley, in the heart of West Yorkshire's Bronte Country .
Oakworth's main claim to fame is probably as a station on the Keighley and Worth Valley Railway line, and as such was used in location filming of the classic 1970 film version of E.E. Nesbitt's novel The Railway Children.
Besides its close proximity to Haworth and the moors, Oakworth has an attractive ornamental park, and is within easy reach of the town of Keighley.
Accommodation in and around Oakworth
The following (external) websites provide information about accommodation in and around the area:
For more information about
accommodation in Bronte Country
please visit the main
accommodation section
of the
Bronte Country
website.
[N.B. Please mention the Eagle Intermedia Bronte Country site when making your enquiries.]
Other Oakworth websites
The following (externally maintained) Oakworth related websites may also be of interest:
Eagle Intermedia Bronte Country
site when making your enquiries.]
IMPORTANT: Please note that links may refer to web pages which are maintained elsewhere (i.e. not on the Bronte Country site). The information on establishments and other products listed on these external sites (as well as those included on this Bronte Country site) are supplied by external third parties whose products and services are independent of, and not necessarily endorsed by Eagle Intermedia Publishing Ltd. Please read the copyright notice and disclaimer for further details.
---
Bronte Country is designed, maintained and promoted by Eagle Intermedia Publishing Ltd.