The Lister Park Botanical Gardens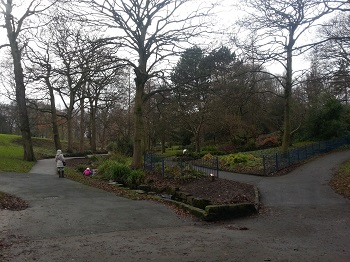 The botanical gardens are situated at the Heaton end of Lister Park and contain many interesting plants and features (including a model waterfall which is said to be based on Thornton Force near Ingleton in the Yorkshire Dales).
There is a geological trail, and just close to the entrance to the botanical gardens is a fine example of a prehistoric fossil tree.
---
Bradford (in Bronte Country) - Home Page
Bronte Country is designed, maintained and promoted by Eagle Intermedia Publishing Ltd.