Circus Starr returns to Bradford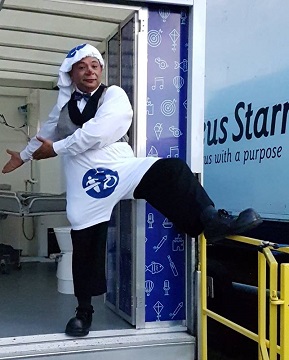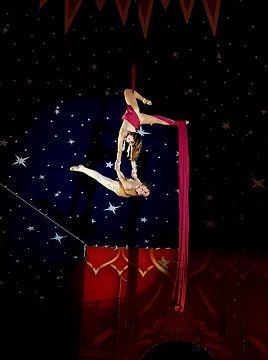 The above photographs appear by courtesy of Circus Starr
It has been announced that Circus Starr will stage two free, relaxed Big Top shows for an audience of 1000 local children and their carers who are often excluded from these kind of events because of their needs and circumstances in Bradford on Friday 7th September 2018.
The 30 year old social enterprise offers all the things you would expect of the traditional Big Top spectacle Ė energetic acrobats, daring aerialists and a very mischievous clown Ė but itís the audience that sets their events apart!
Tickets are funded by local businesses looking to give back to the most over-looked in their communities and are pre-allocated to families who struggle to go to or enjoy a live performance.
Michelle Crossley, one of the directors of Circus Starr explained: "The barriers families face to accessing creative and cultural activities are many and varied. Some families simply canít afford or have a child with a disability whose needs arenít being met elsewhere. The atmosphere in our Big Top is warm, friendly and extremely relaxed. Children are encouraged to be themselves Ė shout out, move around, dance or take time out if they need to. Weíre officially a tut-free zone!"
Circus Starr is currently touring the UK until on a mission to reach as many children and their families as possible. Itís the only circus performing one day stands and moving location every other day.
For more information please email: rachel@circus-starr.org.uk
[N.B. Please mention the Eagle Intermedia Bronte Country website when making your enquiries.]
[News item based on press release supplied by Circus Starr - September 2018.]
---
Bronte Country is designed, maintained and promoted by Eagle Intermedia Publishing Ltd.