A reconstruction of 1840s Haworth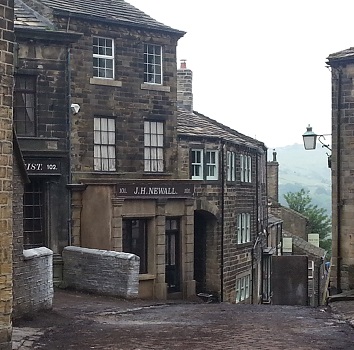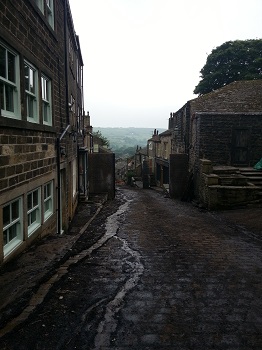 In early June 2016 the village of Haworth was taken back to the 1840s for the filming of a BBC drama called "To Walk Invisible".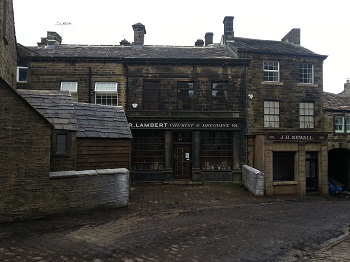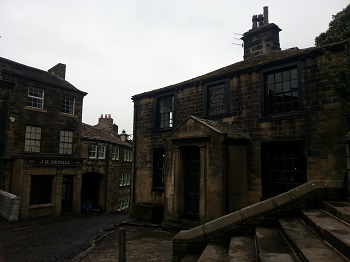 Besides the crew building a recreation of the parsonage on Penistone Hill the village's main street was transformed for the filming, with buildings being fronted to look as they may well have done at the time. At the top of the main street the apothecary and the Black Bull (both of which were frequented by Branwell Bronte and played a role in his demise) were given an 1840s "makeunder", with the finished results looking very convincing indeed !
For more information about the filming please see the news item "Haworth goes back to the 1840s for BBC drama". Alternatively please click here for information about "present day" Haworth.
[N.B. Please mention the Eagle Intermedia Bronte Country website when making your enquiries.]
---
Haworth (in Bronte Country) - Home Page
Bronte Country is designed and maintained by Eagle Intermedia Publishing Ltd.