This site uses cookies for analytics and affiliate tracking purposes. Please click here for more information.
The Haworth Steampunk Weekend
About | Accommodation | Event Details | Photos | Links
---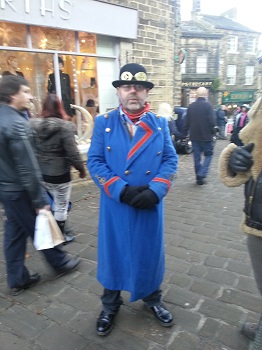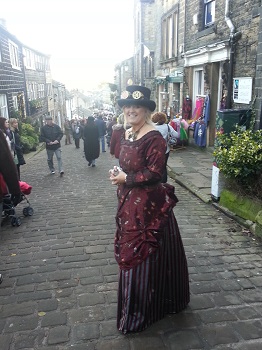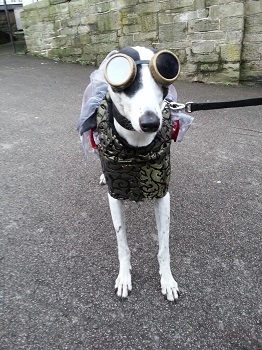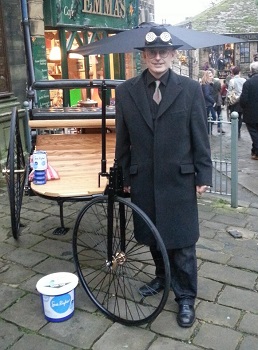 Held every year since November 2013 (on each occassion as a charity event raising funds for Sue Ryder's "Manorlands" hospice in Oxenhope) the steampunk weekend is now a regular annual event for Haworth Village - attracting fans of the steampunk genre from far and wide !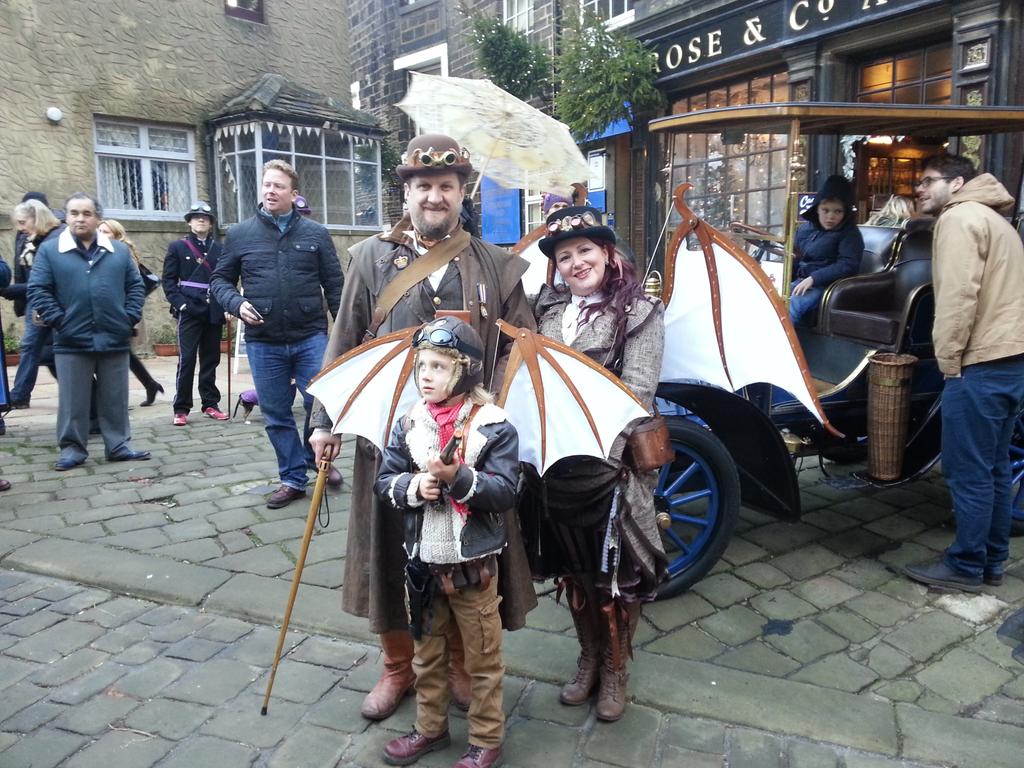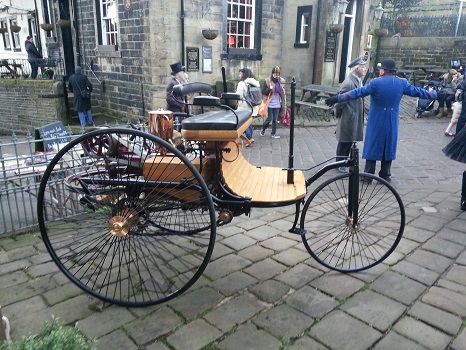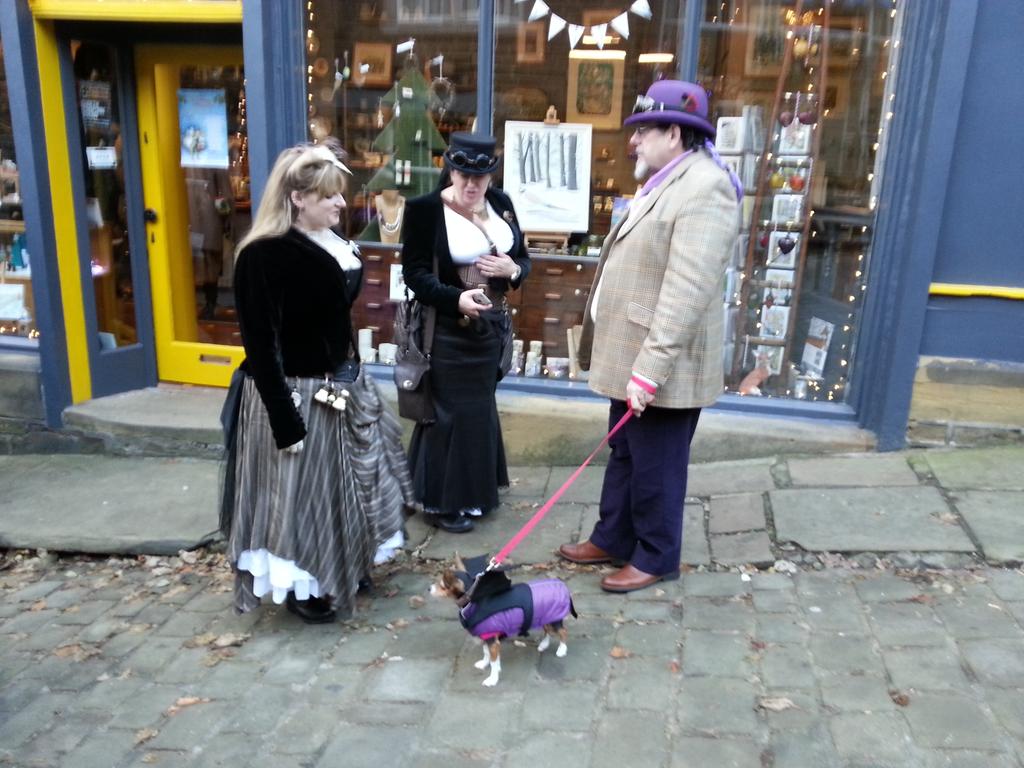 The steampunk genre "reimagines" Victorian and Edwardian science fiction (as typified by the works of e.g. H.G. Wells and Jules Verne) in a "retro-futuristic" style, but for those who are still wondering what steampunk is (and there seems to be quite a lot of you out there) there's a more detailed description of steampunk on Wikipedia at http://en.wikipedia.org/wiki/Steampunk !
Events taking place over the course of the Haworth Steampunk Weekend usually include street entertainers, bands, and a very special "steampunk burlesque" show.
For more information about the Haworth Steampunk Weekend you can follow Haworth Steampunk on Twitter.
[N.B. Please mention the Eagle Intermedia Bronte Country website when making your enquiries.]
In the meantime, please click here for photos from the 2013 Haworth Steampunk Weekend.
---
The Bronte Country website is designed and maintained by Eagle Intermedia Publishing Ltd.