New land art celebrates the Royal Jubilee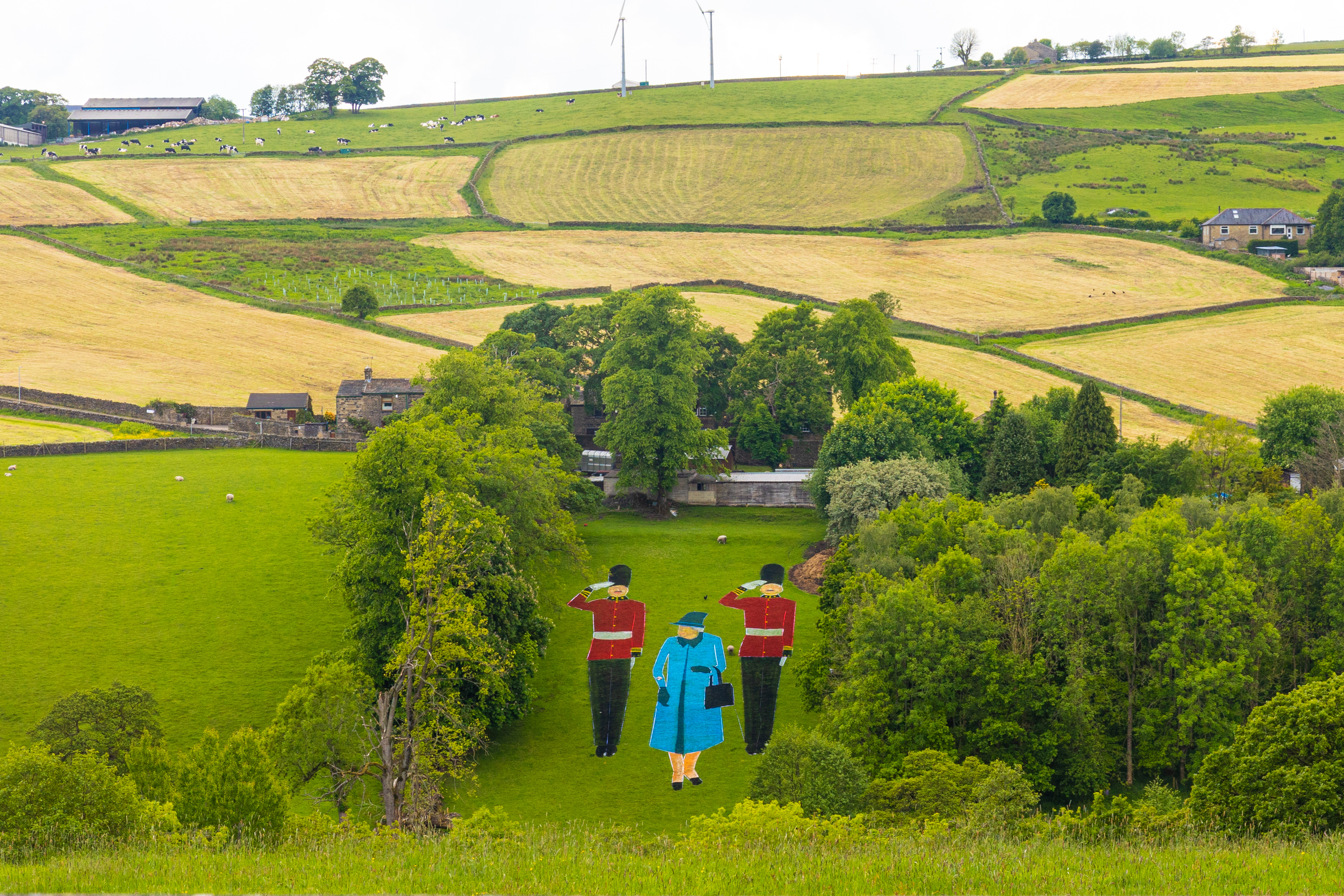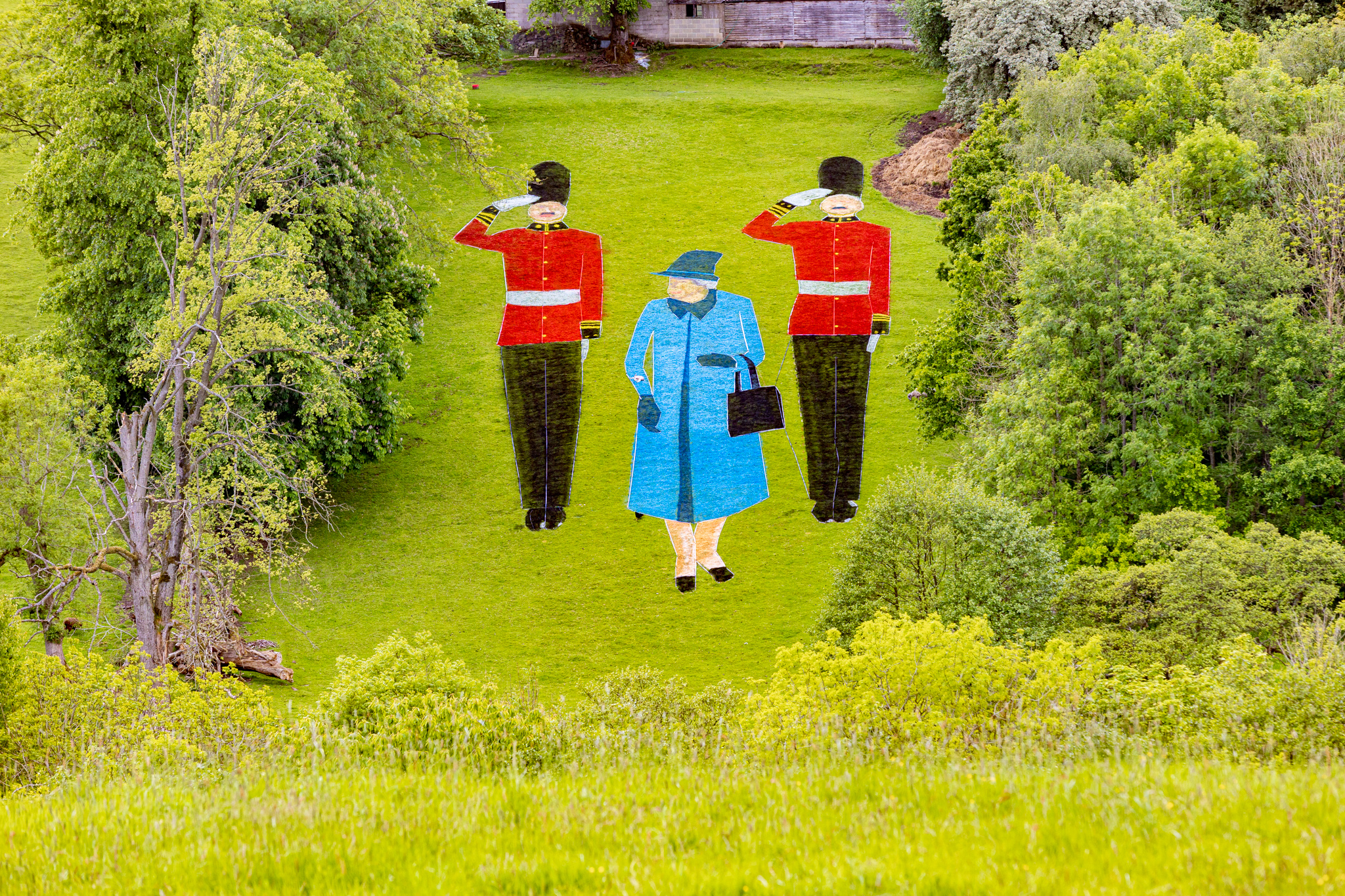 The above photographs appear by courtesy of John Sargent.
A new piece of land art has appeared in a field near Haworth in the heart of West Yorkshire's Bronte Country.
The 60m long work pays tribute to the reign of Queen Elizabeth II, who is now the world's longest serving monarch and whose Platinum Jubilee was celebrated across the United Kingdom and the Commonwealth over the specially designated weekend at the beginning of June 2022.
The land art project (which has been supported by Bradford Council and created by the Fields of Vision team and local volunteers) shows Her Majesty along with two of her guardsman. The inspiration for this came from Sue Ryder Manorlands Hospice and the Worth Valley Young Farmers Club (the Queen being patron of both) along with Wyedean of Haworth (who have been making accoutrement for the Queen's guards uniforms during her 70 year reign).
[News item based on material supplied by Andrew Wood of the Sue Ryder Manorlands Hospice - 5th June 2022.]
---
Bronte Country is designed, maintained and promoted by Eagle Intermedia Publishing Ltd.