The Old School Room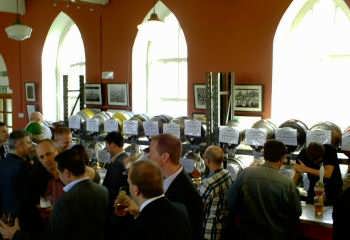 The Old School Room lies adjacent to Haworth Church and the Bronte Parsonage.
Completed in 1832, the Old School Room was built under the direction of Patrick Bronte during his tenure in Haworth, and served the village as a successful Sunday School until 1903, after which the building has been used for a variety of different community purposes (including the popular Haworth Beer Festival - pictured above).
For more information please visit the official Old School Rooms website.
[N.B. Please mention the Eagle Intermedia Bronte Country Haworth village website when making your enquiries.
---
Haworth (in Bronte Country) - Home Page
Bronte Country is designed and maintained by Eagle Intermedia Publishing Ltd.