The Bronte Parsonage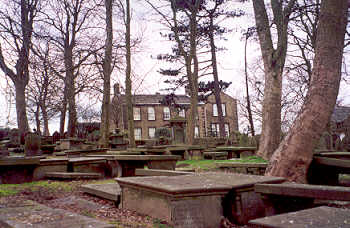 The Bronte Parsonage (where the Bronte Sisters grew up and wrote most of their famous novels while their father was incumbent at Haworth's adjacent church), is now a museum owned and maintained by the Bronte Society.
Lovingly preserved, the Bronte Parsonage is one of the principal attractions for Bronte enthusiasts visiting Haworth and other places associated with the Brontes in Bronte Country.
---
Haworth (in Bronte Country) - Home Page
Bronte Country is designed and maintained by Eagle Intermedia Publishing Ltd.