Mountain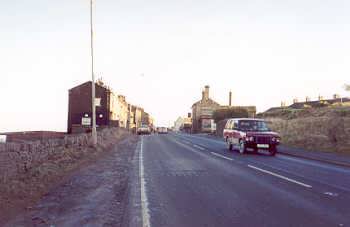 "Mountain" is a name given to the western (and highest) end of Queensbury - a high vantage point overlooking the western side of the city of Bradford.
Besides affording views over Bradford, on a clear day no less than three of England's national parks can be seen from here: These are the Peak District to the south, the Yorkshire Dales to the north and the north west, and (in the very far distance) the Hambleton Hills on the edge of the North York Moors across the Vale of York to the north east.
Pehaps Mountain's biggest claim to fame, however, is the story that it was near here while driving at night on the road from Queensbury to Halifax that Percy Shaw noticed how his car headlights reflected from the eyes of a cat, an observation which led to the invention of "Cat's Eyes" (the "self-cleaning" reflective studs embedded in roads which are used all over the world), and which made Percy Shaw his fortune.
---
Bronte Country is designed, maintained and promoted by Eagle Intermedia Publishing Ltd.