Halifax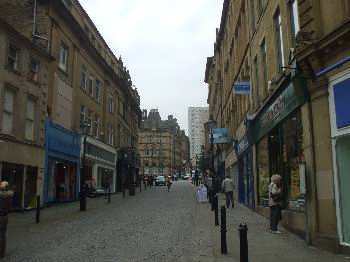 Halifax is an industrial Pennine town to the south west of Bradford in the Calderdale area of West Yorkshire's Bronte Country .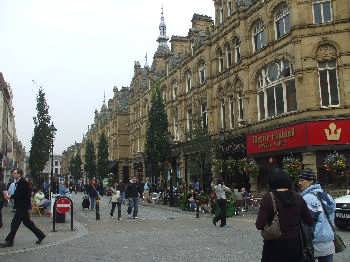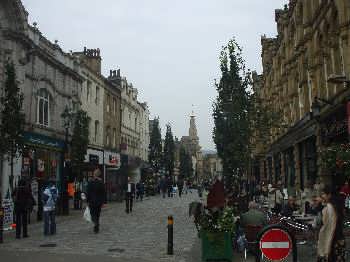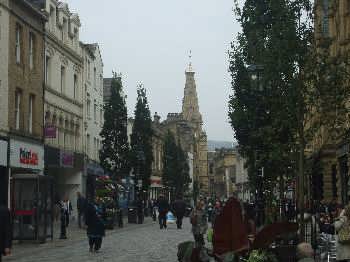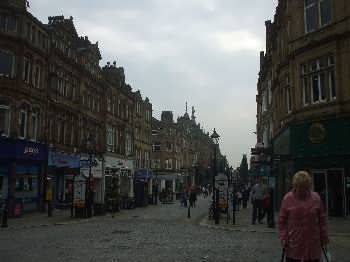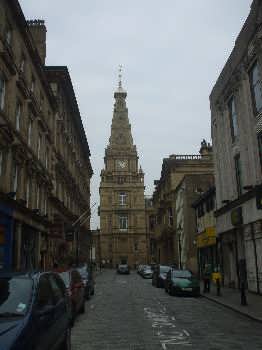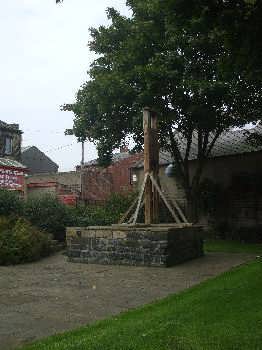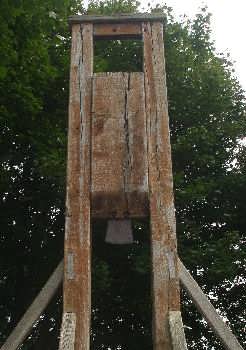 The town centre of Halifax contains some interesting buildings including the recently refurbished Piece Hall (a former cloth trading market built around a fine Italian style "piazza") and is also home of the Halifax Gibbet (an English guillotine used to dispense capital punishment long before the device used in the French Revolution was invented).
Other things to see and do in and around Halifax include Dean Clough and Eureka - a popular children's attraction.
Immediately adjoining Halifax is the smaller town of Sowerby Bridge and the nearby village of Luddenden Foot, where Branwell Bronte worked for a short period as station master.
Also nearby is the village of Southowram, where Emily Bronte taught for a while at Law Hill House. It was there that she is believed to have gained inspiration for her novel "Wuthering Heights". Indeed, the nearby (but now demolished) High Sunderland Hall is believed by many Bronte experts to have been actual residence of "Wuthering Heights" itself!
Other nearby attractions include Shibden Hall and Ogden Water - a popular local beauty spot.
---
Bronte Country is designed, maintained and promoted by Eagle Intermedia Publishing Ltd.