Shipley Glen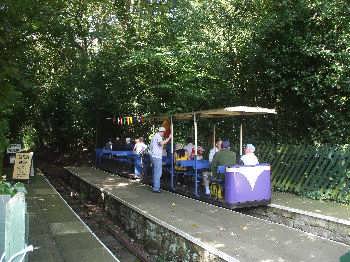 Shipley Glen is a deep wooded valley and local beauty spot below Baildon Moor on the outskirts of the city of Bradford.
Being frequented by textile workers from the nearby village of Saltaire, Shipley Glen developed in to a Victorian tourist attraction, with the famous Prod Lane funfairs and rides served by the Shipley Glen Tramway - a funicular railway (pictured above) which remains in operation to this day.
---
Bronte Country is designed, maintained and promoted by Eagle Intermedia Publishing Ltd.