Todmorden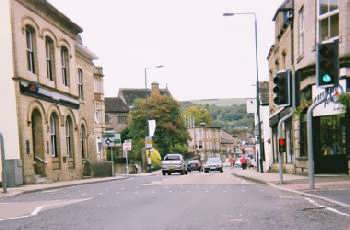 Todmorden is a Pennine town not far from Hebden Bridge in West Yorkshire's Bronte Country .
The Rochdale Canal passes through Todmorden, en route between Sowerby Bridge and Manchester.
Todmorden is known for being the home of the "Todmorden Lucky Dog", a sculpture which featured in one of the illusionist Derren Brown's TV programmes.
More information about Todmorden
For more information about Todmorden please visit the following (externally maintained) websites and information sources:
[N.B. Please mention the Eagle Intermedia Bronte Country web site when making your enquiries.]
IMPORTANT: Please note that links may refer to web pages which are maintained elsewhere (i.e. not on the Bronte Country site). The information and descriptions of establishments and other products listed on these external sites (as well as the descriptions included above) are supplied by external third parties whose products and services are independent of, and not necessarily endorsed by Eagle Intermedia Publishing Ltd. Please read the copyright notice and disclaimer for further details.
---
Bronte Country is designed, maintained and promoted by Eagle Intermedia Publishing Ltd.