Manchester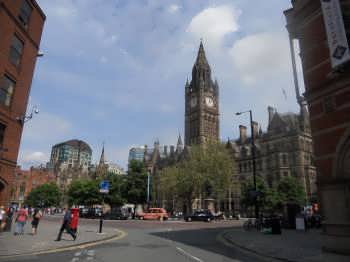 Manchester is a large industrial city in the Lancashire plains to the west of the Pennine Hills of Bronte Country and the Peak District national park.
Manchester grew in importance with the industrial revolution which took place around the time of the Brontes, and was the first city in the world to be linked to another by the Liverpool to Manchester steam railway which opened in 1830. Although no longer in use the terminus at Liverpool Road is the oldest surviving railway station in the world, and now forms part of the city's Museum of Science and Industry.
In 1894 Manchester was connected to the estuary of the River Mersey south of Liverpool in 1894, allowing ocean going ships to load and unload at docks in Salford thus opening up direct trade for the city with the rest of the world. There is also a large international airport at Ringway.
Manchester boasts a prestigious university which has historically been very strong in the areas of science, technology and engineering. It was here where the nucleus of the atom was first discovered by Lord Rutherford and his students Hans Geiger and Ernest Marsden in the early twentieth century (thus beginning the nuclear age), and the world's first electronic stored program computer - the so called "Manchester Baby" - was built here in 1948.
Bronte related attractions in the city include Elizabeth Gaskell's house on Plymouth Grove. The novelist was Charlotte Bronte's friend and biographer, and Charlotte stayed at the house (which was also visited by Charles Dickens and John Ruskin).
Being the largest (and arguably the most important) city in the north of England at the time Manchester will have been well known to the Brontes. Besides Charlotte's visits to the home of Elizabeth Gaskell it is known that Patrick Bronte came to the city for a cataract operation and stayed on for recuperation. Charlotte accompanied him on the visit, and is believed to have started writing Jane Eyre at this time.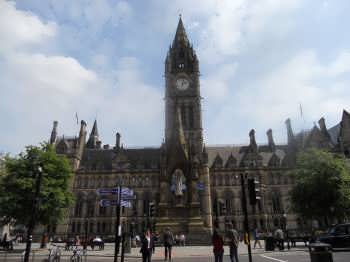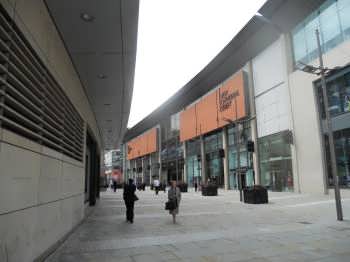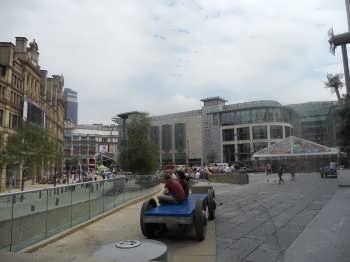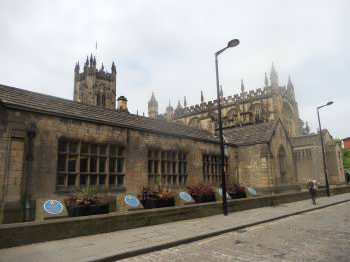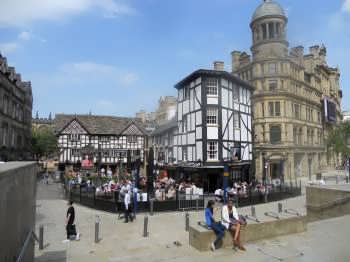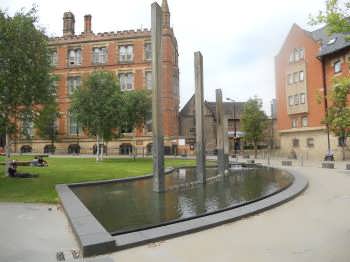 Although the city itself is a sprawling urban metropolis it does lie within relatively easy reach of the wide open spaces of the Peak District, the wild Pennine moors and hills of Bronte Country and Lancashire's Pendle Witch Country, the beautiful Yorkshire Dales, Bowland and of course the English Lake District (which can be reached conveniently via the M6 motorway).
Other Manchester related websites:
For more information about the Manchester area and Manchester Airport, please consult the following externally maintained websites, books and other products:
Girl in the Mirror by Jools Abrams (the story of a girl growing up in Manchester in the 1930s).



[N.B. Please mention the Eagle Intermedia Bronte Country website when making your enquiries.]
IMPORTANT: The above links may refer to external websites whose content and services are not necessarily recommended or endorsed by Eagle Intermedia.
---
Bronte Country is designed, maintained and promoted by Eagle Intermedia Publishing Ltd.