Accordion anniversary concert raises funds for charity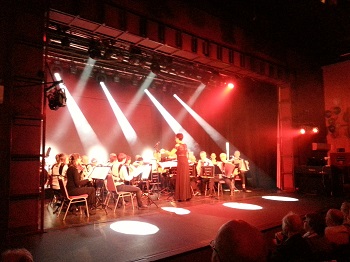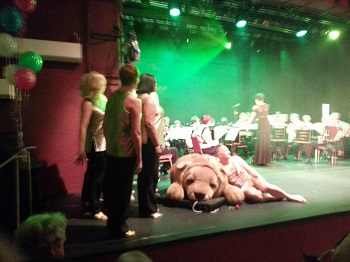 Playing to a packed auditorium on 30th September 2017 the Bradford Accordion Band marked its 20th anniversary with a spectacular show in Bingley in aid of the Alzheimer's Society charity.
The band, which was originally founded in 1997 (which is coincidentally the same year the Bronte Country website was set up), has built up a loyal following in the Bronte Country area and the charity concert, which was titled "Rock Around the Clock - a Trip Down Memory Lane", was crammed with fans as a result.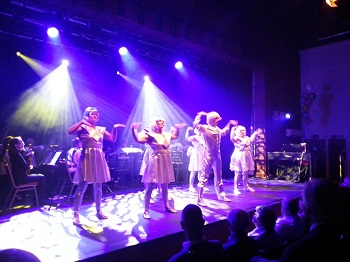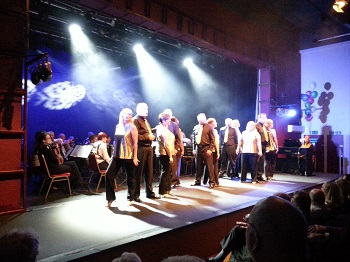 Supported by the Encore singers and the Bazzmataz dance group from Halifax this was no ordinary accordion event. Numbers performed included songs from Broadway musicals and the movies as well as the promised rock and roll of the concert's title too. There was also a solo performance by Anna Leskela from Finland, as well as a comedy turn by Mike Porter and (on a more serious note) a moving account of dealing with Alzheimer's from the point of view of a carer by the band's oldest member, Eric Purnell.
Skilfully compèred by Anita Basic the concert was a resounding success, with over £2000 having been raised for the Alzheimer's Society!
[News item based on information supplied by the Bradford Accordion Band posted by Eagle Intermedia October 2017.]
[N.B. Please mention the Eagle Intermedia Bronte Country website when making your enquiries.]
---
Bronte Country is designed and maintained by Eagle Intermedia Publishing Ltd.