Bingley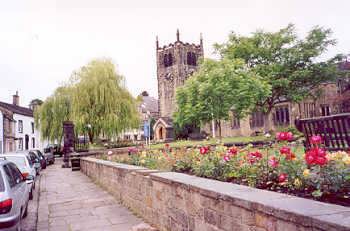 Bingley is a small town in the Aire Valley, just north of Bradford in West Yorkshire's Bronte Country.
The Leeds - Liverpool canal passes through Bingley, where boats must negotiate the famous Five Rise Locks. The River Aire also passes through the town, and is traversed by the historic Ireland Bridge.
The town is centred on an open market square with an ancient market stall (called the "Market Hall"), Butter Cross and stocks. Adjacent to this is the Bingley Arts Centre, which houses the Bingley Little Theatre.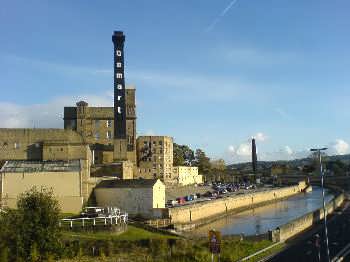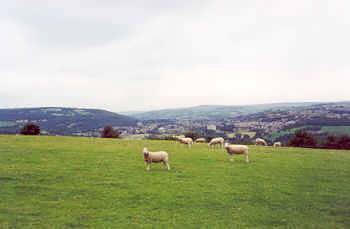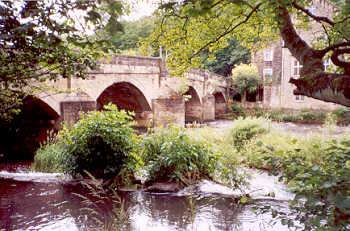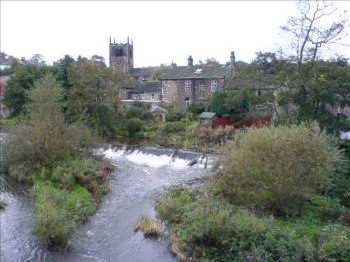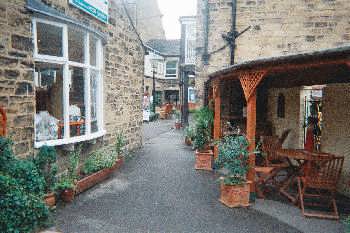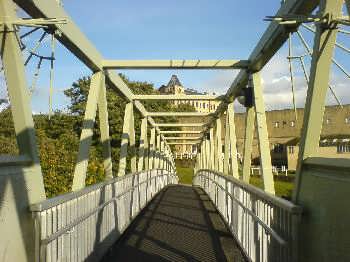 Nearby attractions and places to visit include Myrtle Park, the St Ives' estate, Beckfoot, the World Heritage site of Saltaire (built by the Victorian philanthropist Sir Titus Salt), and the villages of Haworth and Thornton (famous as the home and birthplace of the Brontes respectively). Meanwhile, across Rombalds Moor to the east lies the spa town of Ilkley, with the beautiful Yorkshire Dales to the north.
Also nearby is the village of Cottingley, famous for its association with Elsie Wright and Frances Griffiths, two local schoolchildren who back in 1917 photographed the Cottingley Fairies - which they claimed to be real fairies at the bottom of the garden.
The area is also famous for its association with Sir Fred Hoyle (who was born in nearby Gilstead in 1915 and attended Bingley Grammar School) - the eminent British astrophysicist and cosmologist who first coined the expression "Big Bang" (albeit as a term of disparagement, with he himself being a supporter of the previously established "Steady State" theory of the universe). Sir Fred Hoyle died in 2001, and in 2009 the recently constructed local Bingley Relief Road was named in his honour.
In the summertime Bingley hosts the Bingley Show, and Bingley Music Live, both of which are usually held in Myrtle Park.
Other Bingley Websites
For more information about Bingley and Bingley related organisations, please visit the following externally maintained websites and web pages:
[N.B. Please mention the Eagle Intermedia Bronte Country website when making your enquiries.]
IMPORTANT: The above links may refer to external websites whose content, products and/or services are not necessarily recommended or endorsed by Eagle Intermedia.
---
Bronte Country is designed, maintained and promoted by Eagle Intermedia Publishing Ltd.