Black Hills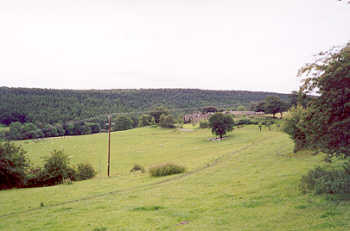 Black Hills is a fir plantation near Harden. In the densely wooded setting of this small forest it is hard to imagine that the hustle and bustle of Bingley and the city of Bradford is so close nearby !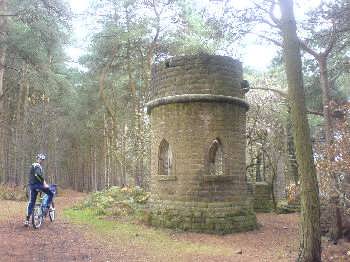 Hidden away in the woods is a ruined tower (pictured above) known simply as "The Folly" which was built by Benjamin Ferrand. At the time of its completion in 1796 this tower must have commanded fine views over the valley towards Bingley and St Ive's, though it is now surrounded by trees.
---
Bronte Country is designed, maintained and promoted by Eagle Intermedia Publishing Ltd.