Details of Bronte charity cycling events announced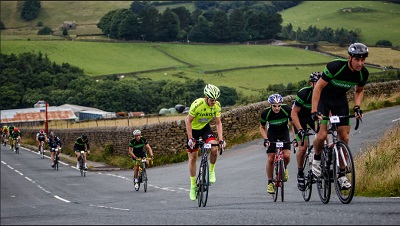 The above photograph appears by courtesy of Bronte Sportive
The annual sportive and mountain bike challenge organised by Manorlands's cycle events group to raise funds for the Oxenhope Sue Ryder hospice is once again proving popular with the region's cyclists.
Supported by Yorkshire cycling retailer All Terrain Cycles the popular Bronte Sportive is scheduled to take place on 15th July 2018 with cyclists setting off from Keighley on a choice of four different routes ranging from 29 miles to 88 miles.
Mountain biking enthusiasts can enjoy the Bronte Mountain Bike Challenge which is planned to tun on 16th September 2018 with four route options starting out from Oxenhope.
All Terrain Cycles will once again be offering a mystery bike-related prize for the winner of a free draw for all entrants who have raised more than £50 in sponsorship, as well as making a donation for each rider from the All Terrain race team who takes part in the events.
Over the years the events have built up a loyal following, attracting hundreds of cyclists from Yorkshire and beyond with all proceeds, including entrance fees and sponsorship, being used to fund Sue Ryder's care for people living with incurable illness in West Yorkshire. Last year the three cycling events together succeeded in raising £24,000 for the Manorlands Hospice.
"With our Three Dales Mountain Bike Challenge not taking place this year we're now encouraging anyone who enjoys cycling to choose from one of our remaining two rides" says Andrew Wood of Sue Ryder. "We are looking forward to an even bigger turnout than last year for these two events as the cycling community comes together to raise vital funds for the hospice. As ever, we appreciate the support of local businesses like All Terrain Cycles who help to make these events such a success."
Tony Booth, managing director of All Terrain Cycles, says: "This is the sixth year we've sponsored the Sue Ryder events – they're fantastic rides, enjoying some of Yorkshire's most beautiful scenery as well as offering challenges for cyclists of all abilities. We hope that the chance of winning some cycling goodies will spur on participants to raise even more for this fantastic local charity."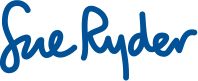 Please visit http://www.sueryder.org/brontesportive for information about the Bronte Sportive or http://www.sueryder.org/brontemtb for information about the Bronte Mountain Bike challenge. Alternatively you can contact Andrew Wood directly on UK 01535 640176 or email: andrew.wood@sueryder.org
[N.B. Please mention the Eagle Intermedia Bronte Country website when making your enquiries.]
[News item based on press release supplied by Sue Ryder - June 2018.]
---
Bronte Country is designed, maintained and promoted by Eagle Intermedia Publishing Ltd.