The Five Rise Locks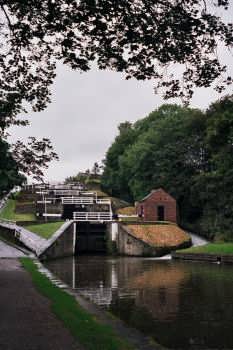 At Bingley the Leeds Liverpool canal changes elevation and ascends in a series of locks which include the Three Rise Locks and the Five Rise Locks (pictured above).
The Locks, which were designed by John Longbotham, were built in 1774.
---
Bronte Country
is designed, maintained and promoted by
Eagle Intermedia Publishing Ltd.