Guiseley Parish Church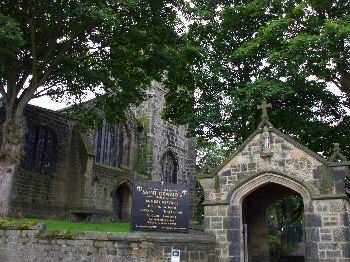 The Parish Church in Guiseley is where the wedding of the Reverend Patrick Bronte and Maria Branwell of Penzance took place in 1812.
After getting married the couple moved to Hartshead and then on to the village of Thornton where their famous daughters Charlotte, Emily and Anne were born at the house which is now known as the Bronte Birthplace.
---
Bronte Country is designed, maintained and promoted by Eagle Intermedia Publishing Ltd.