Bronte Sportive 2017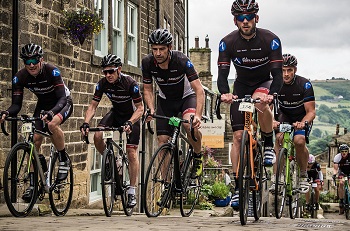 The above photograph appears by courtesy of Bronte Sportive
The eighth annual Bronte Sportive event is scheduled to take place in and around the Bronte Country area on Sunday 16 July 2017 and as in previous years there will be four routes to suit all abilities.
The three shortest routes each take their names from the Bronte sisters who were inspired in their writing by the landscape that the ride encounters. The longest route is named "Heathcliff" after the Wuthering Heights character who spent many long hour suffering self inflicted pain and anguish on the moors, a feeling that riders will share who choose this 88 mile ride. Though it's by no means one of the longest sportives it is recognised as being mile for mile one of the toughest in the UK.
All routes climb Haworth's famous main street (which was of course part of the route of the Grand Depart of the Tour de France in 2014 and the subsequent visits by the Tour de Yorkshire in 2015 and 2017 respectively. The longest routes also take on the notorious Crag Vale and Mytholm Steeps near Hebden Bridge in Calderdale and the Cow and Calf overlooking Ilkley in nearby lower Wharfedale.
Because of generous sponsorship from the event's sponsor All Terrain Cycles all entry fees and sponsorship raised goes straight to funding Sue Ryder care for people living with incurable illness within West Yorkshire - including at the Manorlands Hospice here in Bronte Country.
There is no obligation for participants to fundraise but obviously the charity is grateful to those who do. The event starts and finishes at the Keighley Campus of Leeds City College in Keighley who are generous hosts of the event.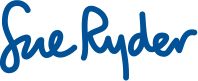 For more information and to sign up please visit http://www.sueryder.org/brontesportive
[N.B. Please mention the Eagle Intermedia Bronte Country website when making your enquiries.]
[News item based on press release supplied by Sue Ryder - July 2017.]
---
Bronte Country is designed, maintained and promoted by Eagle Intermedia Publishing Ltd.