The Keighley and Worth Valley Railway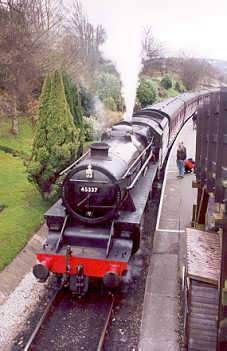 The Keighley and Worth Valley Railway (KWVR) is an authentic heritage steam railway which runs through the heart of West Yorkshire's Bronte Country from the village of Oxenhope to Haworth, and then on down the Worth Valley to Oakworth, Damems and Ingrow West to the town of Keighley in the Aire Valley.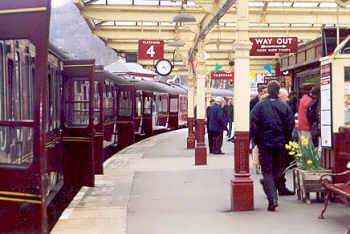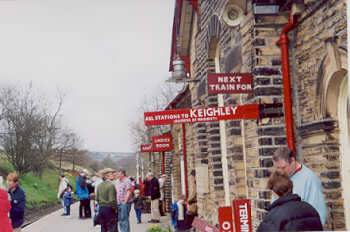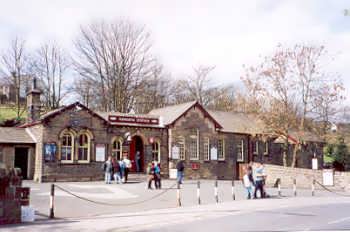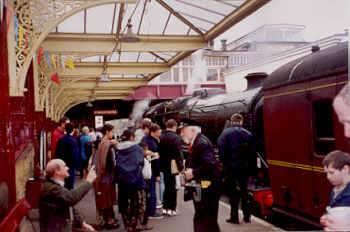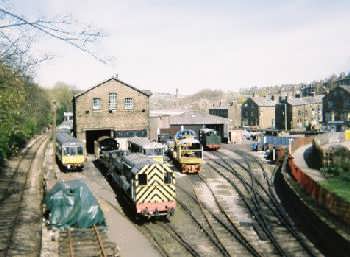 The line was originally opened in 1864 (just after the time of the Bronte sisters) but scheduled for closure just almost a century later with British Rail passenger services officially ending in 1961. However thanks to the efforts of local politican Bob Cryer and the campaigning work of a dedicated band of supporters the line was saved and reopened as one of the country's first heritage railways in 1968.
Two years later the line served as the shooting location for the 1970 classic film version of E.E. Nesbitt's "The Railway Children" (starring Jenny Agutter, Sally Thomsett and Bernard Cribbins) and a sequel in 2022 called "The Railway Children Return". The line has been used in many other cinema and television period dramas including "Yanks" (starring Richard Gere and Vanessa Redgrave), and Alan Parker's visualisation of Pink Floyd's "The Wall" (starring Bob Geldof) amongst many others.
Popular events held on the railway include the Worth Valley Beer and Music Festival (which usually takes place in October). Guest locomotives also make special appearances, with the world famous Flying Scotsman having visited in 2017 and also in 2023 too.
---
Bronte Country is designed, maintained and promoted by Eagle Intermedia Publishing Ltd.