Top Withens - the setting for "Wuthering Heights" ?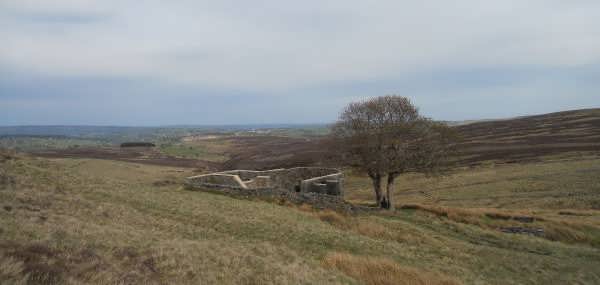 Although apparantly being at odds with her description in the novel "Wuthering Heights" the ruined farmstead of Top Withens on the moors above Haworth is popularly credited as providing the inspiration for Emily Bronte's setting for the eponymous Earnshaw moorland residence. A more likely candidate for the building itself however was actually the (now demolished) and much grander gargoyle festooned manor of High Sunderland Hall near Halifax.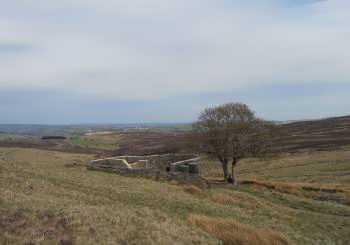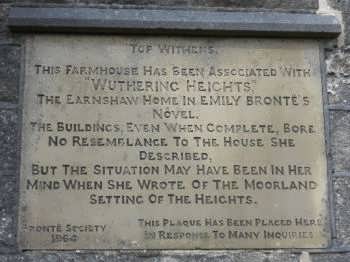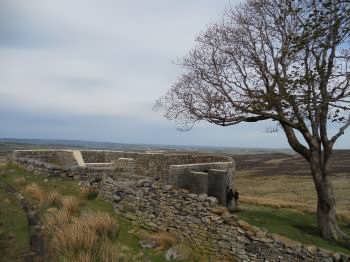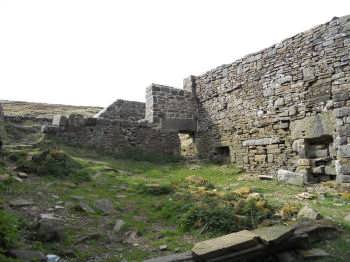 Whether or not this desolate ruin on the Pennine moors is the genuine location of "Wuthering Heights" hardly seems to matter to most visitors. The setting is romantic enough to have appeared in several film versions and paintings, and even on a fine day it is hard not to be impressed by the dramatic wildness of the place.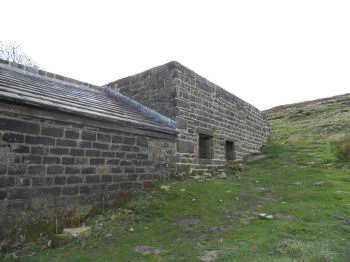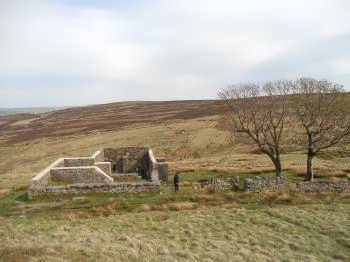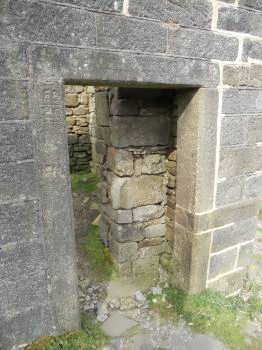 Walkers on Britain's long distance footpath the Pennine Way pass by Top Withens on their way from Edale in the Derbyshire Peak District to Kirk Yetholm in Scotland. For more casual visitors, Top Withens is usually approached by following one of the footpaths from Stanbury or Haworth and Penistone Hill (the latter passing by the Bronte Waterfall, the Bronte Chair and the Bronte Bridge en route)..
---
Bronte Country is designed, maintained and promoted by Eagle Intermedia Publishing Ltd.