The Old Bell Chapel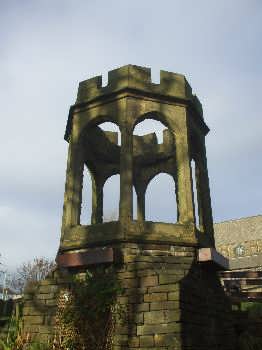 The original ancient church of St James in Thornton (which was known locally as the "Bell Chapel") was built between the years 1587 and 1612, but underwent many alterations in the years leading up to the appointment of Patrick Bronte as parson in March 1815.
On completion of the building of the replacement new church in 1872, the old Bell Chapel fell into immediate disuse. Not much of the original building remains, but the cupola and one wall is still intact in the graveyard opposite the new church, where the Bronte Way footpath passes by.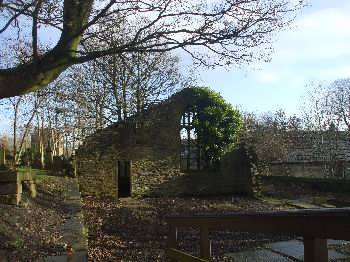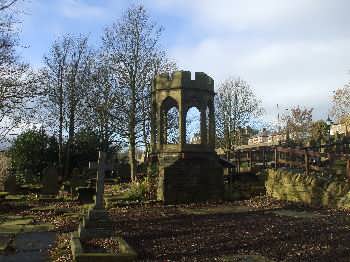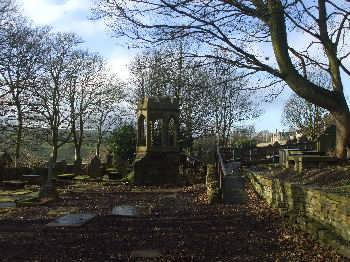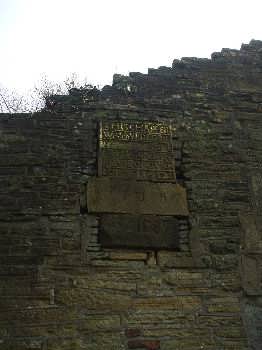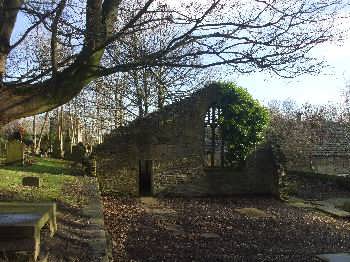 Other Bronte Bell Chapel Related Websites
For more information about the Bronte Bell Chapel, please visit the following (external) website:
Eagle Intermedia Bronte Country
website when making your enquiries.]
IMPORTANT: Links may refer to external websites whose content, products and/or services are not necessarily recommended or endorsed by Eagle Intermedia.
---
Bronte Country is designed, maintained and promoted by Eagle Intermedia Publishing Ltd.