The Great Northern Railway Trail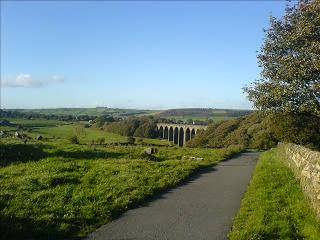 The Great Northern Railway Trail is a recently developed cycle path and public bridleway which follows sections of the route of the (now dismantled) Great Northern Railway line which was built in the 1880s and used to run from Queensbury through the villages of Clayton, Thornton, Denholme, Harecroft and Cullingworth en route to the Worth Valley and meeting the main line near Keighley.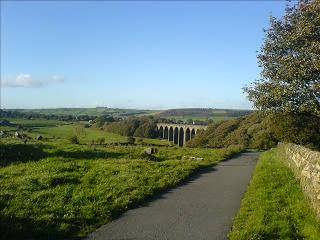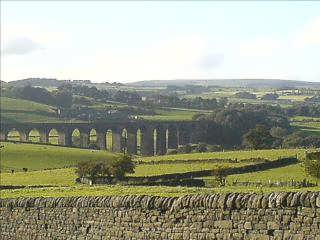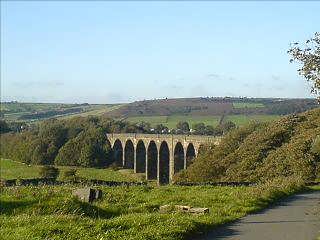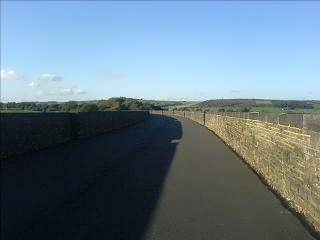 The railway line closed to passenger traffic in 1955 (ahead of Dr. Beeching's cuts) followed by complete closure in 1972. Conversion to a cycle path and bridleway began in 2005, but there is still work to be done to finish the project.
At present the section between Harecroft and Cullingworth (which crosses no less than two impressive viaducts at Hewenden and at Cullingworth itself) is open as a right of way, as is the (as yet unconnected) section across Thornton Viaduct which leads up past Clayton and terminates at the site of the old station below Queensbury, but it is understood that there are plans to develop more of the original route to connect and extend these separate sections for the benefit of walkers, cyclists and horse riders in the area.
Besides the reopening of the Thornton tunnel (or development of an alternative route to connect the Cullingworth / Hewenden Viaduct and Clayton / Thornton Viaduct sections there are also ambitious plans to reopen the Queensbury tunnel (which would effectively connect the Great Northern Trail to cycle routes in the Calderdale area. [N.B. For more information about this please see e.g. the archived news item about the petition launched to save Queensbury Tunnel (from 2014) etc.]
Other Great Northern Railway Trail websites
The following (externally maintained websites) may also be of interest:
[N.B. Please mention the Eagle Intermedia Bronte Country website when making your enquiries.]
---
Bronte Country is designed, maintained and promoted by Eagle Intermedia Publishing Ltd.